For quite sometime, Facebook has stickers on the Messenger app on iOS and Android. So while the mobile users spamming away stickers in their chats (like me, no less), the desktop users watched in envy as the stickers are posted up on their chats.
Facebook just enabled the stickers functionality (for me and a few batches of users, at least) on the desktop version. If you have yet to see an update, force a refresh (F5 or Ctrl+R or Cmd+R) manually on the page occasionally. So spam away in your Facebook conversations!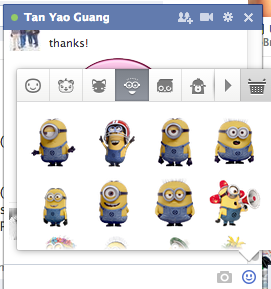 Facebook just loves throwing surprises. There are Despicable Me stickers too! Cleverly, they put the minions ahead of the main characters, Gru, Agnus and the likes.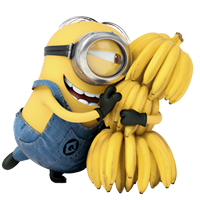 This slideshow requires JavaScript.