Hmm… A very good question.
I was looking through the Firestats data and found a direct link from a site, detoxboss. Interested, I checked it out.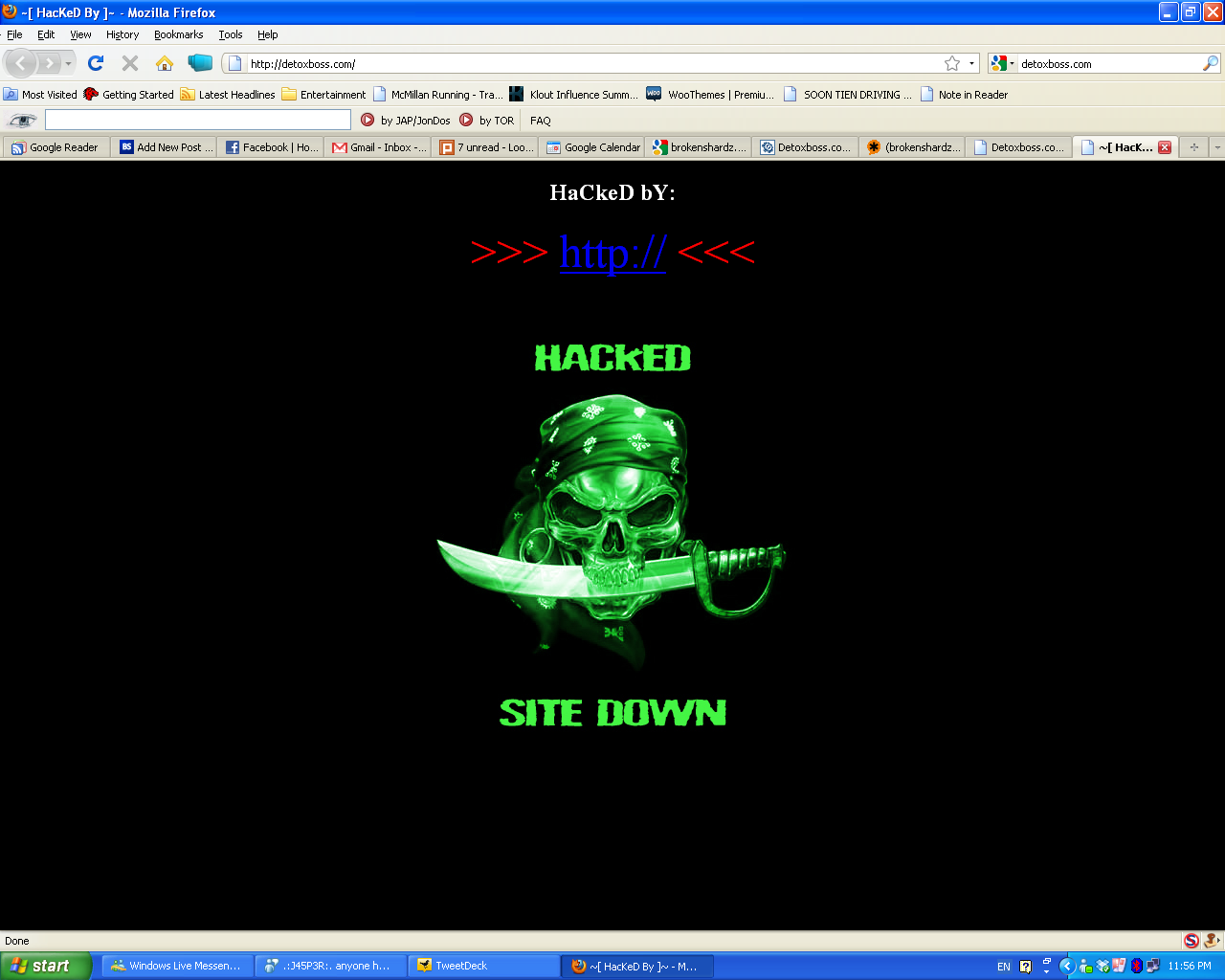 A search on Google yields the following:
I found your site through google, searching for detoxboss.com – because I, as well, got referrers from it, and at the moment I checked it, my site was listed as the culprit. Aren't we evil little things. *smiles*

I checked the site again now, a few minutes later, and now there isn't any site listed at the top, just a "http://" – wonder who will be next up there.
One thing I really wonder about though, is if it really is a hacked site, or simply some "fraud" script or something, and the domain only existing for this sole purpose… ah well. Whatever.

– a comment, reproduced in full, posted on SixOne6
Oh well.