29 April 2014
Day 3 started early. But there was only one agenda: travel to Pokhara. Pokhara is within 30 miles of Annapurna, and apparently a stop before any treks up to Annapurna for most trekkers.
We woke up early. After having English breakfast again, we had our stuff loaded up in a van.
The van then took our bags to the waiting bus just outside Dhruba's office.
Fearing about the dust from the traffic we experienced the day before, those who bought balaclava decided to put them on. We then followed Dhruba to the now loaded bus.
While waiting for the Dhruba, who doubled back to his office to take his day pack (apparently, he was travelling with us to Pokhara!), a friendly dog circled us. Most wanted to pat it. However, the fear of rabies stop us.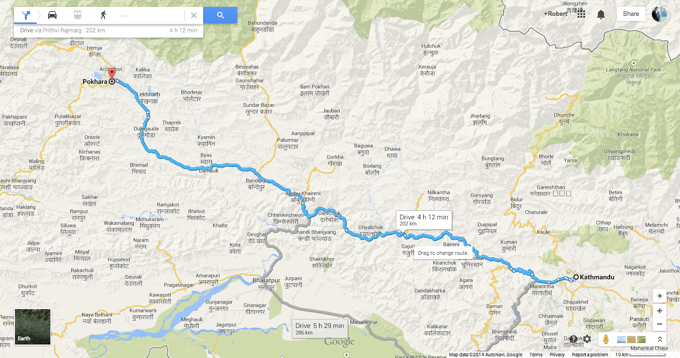 It was a winding drive of at least 200km on the highway. On a bus, the journey took about 6 hours. There were interesting sights along the way.
Like… ladies sitting at the back of the lorries, like we all did in Singapore (before the current restrictions were in place)…
Or a man dashing behind the screens of what is apparently a makeshift toilet…
That is just before a toll booth, which looked equally makeshift.
We stopped for lunch at Peace Heavan Restaurant and Guest House. The cruisine is now Indian, taken from a buffet spread.
After the decidedly filling lunch, we hopped back on the bus and carried on our journey westward.
We passed by what seemingly neverending stretches of farmland like the one above.
Along the way, most decided to sleep. I am not sure if they rest were just fatigued. But I am sure that the temperature within the bus played a part. I simply love the watch. I borrowed it off from Hazwan at the last minute possible. By Casio, the Protrekker watch is designed for trekkers. Using sensors, it detects the temperature, air pressure and altitude. Over the duration of the trek, I learnt to trust the accuracy of the sensors.
If you are wondering, the lens flare effect is not photoedited into it.
Sometimes, the colours of the houses along the same row, though similiar in architecture, are different from each other as well. Its obvious that the owners wanted to be outstanding by painting the buildings in striking colours.
We stopped again for a quick toilet break. The temperature in the bus went down considerably by a couple of degrees.
We continued on. Before long, we reached Pokhara. We were brought to Dhruba's brother's shop. Apparently, his shop allows rental of down jackets and sleeping bags. Both items were essentially for us in fending off the cold while we slept up in the mountains. Amazingly, Dhruba got the sizes of almost all the jackets right. The jackets were lined up, waiting for us to try on.
I changed more USD at Pokhara. The rates here were slightly more expensive. What I could trade at about 96Rs per 1USD in Kathmandu, I could only trade for approximately 94Rs in Pokhara. Like in Kathmandu, no point shop for the best rate in town.
We alighted at Hotel Third Pole, at which Dhruba briefed us for tomorrow: we were to prepare for the trek, which would be happening the next day. And that he would be around for till next day as well as he was there to welcome another trekking group.
We then went out to the streets to do last minute shopping. I bought a replacement hat (I misplaced my newly acquired jungle hat :() and a neck gaiter. On advice from Hazwan, I bought 1000Rs worth of chocolates for the trek. I qoute,
Chocolate is the only enjoyment you will get while trekking.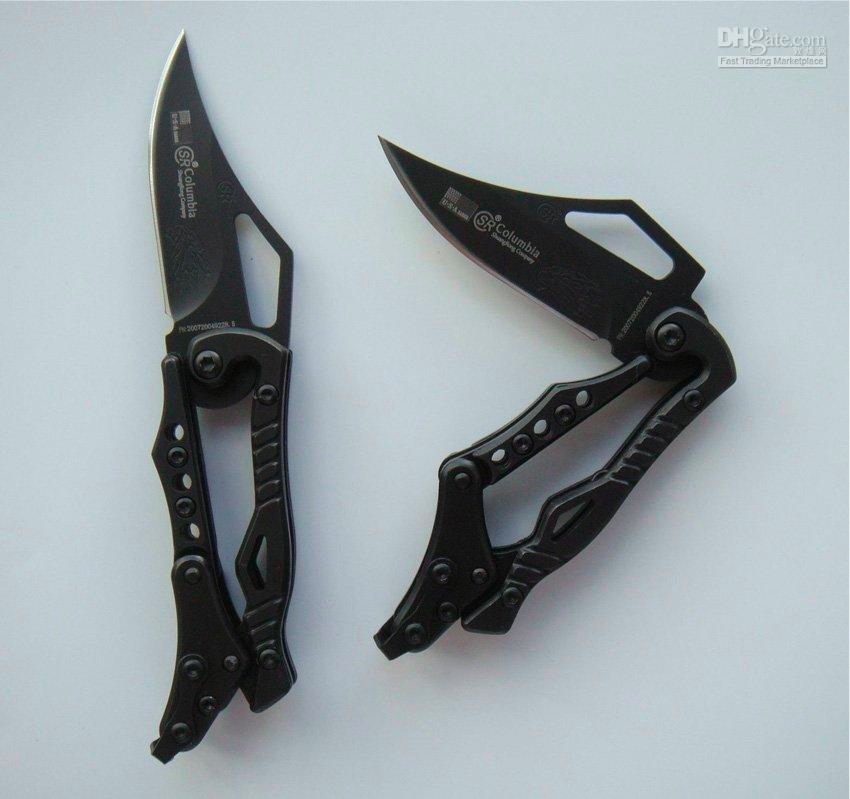 Later in the night, I bought an utility knife as well that is similar to the one above. This knife replaced my Swiss army knife.
As I was with Safi's group, we went hunting for halal food. We found a halal stall for dinner successfully. The store was operating on batteries as it kept having blackouts. Load shedding affects Pokhara as well. As a result, the food took longer to prepare and the wait time was longer than the time we used to ut. Unknowingly, someone starting to fall ill…
After dinner, the separate groups that splintered off earlier collided into each other. I got to know Gabriel was then deciding to spend on a bag he wanted to get for his significant other. After much delibration, it was decided that the price was high and we left it to fate that he would get that unique bag when we returned to Pokhara seven days later.
Final preparation for the trek was done when we returned to the hotel. Our day packs and trek bags were packed accordingly. And once again, I turned in early.

"Travelling westward to @[104052812964372:274:Pokhara]"
From Nepal: The trek to Annapurna Base Camp – Day 03, posted by Robert Sim on 5/12/2014 (63 items)
Generated by Facebook Photo Fetcher 2