My friend just posted up a status proclaiming that Steven Lim is dead.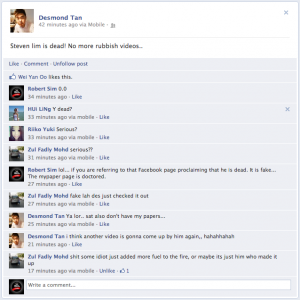 Dead?
I guess many would rejoice by the news, me included.
No more bad videos. No more feeling ashamed by the fact that he holds a Singapore passport.
But wait… How true is that?
A search on Google Singapore with "Steven Lim dead" pops out a Facebook page as the second top results.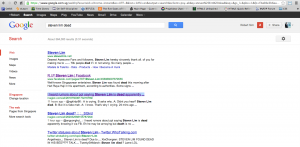 Clicking on the link and surfing this page leads to this image of a mypaper news report.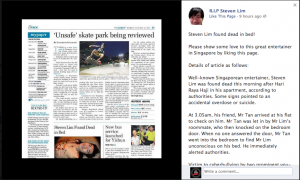 However, a simple check against the 30-day archive on mypaper.sg site shows that the image is doctored.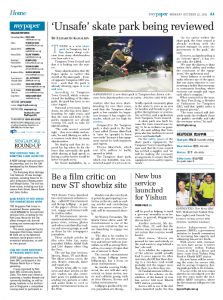 Now, Steven Lim has been ridiculed over and over again, with good reasons. However, to use death as a tool in cyber-bullying is a step too much. Let's keep to the clean old fun. If you dislike Steven Lim that much, just don't join the conversation.
Then again, it could be a case of self-promotion by Steven Lim. If so, it would backfire on him.
In any case, let's wait for another video from him. Le sigh…